AquaPark Tatralandia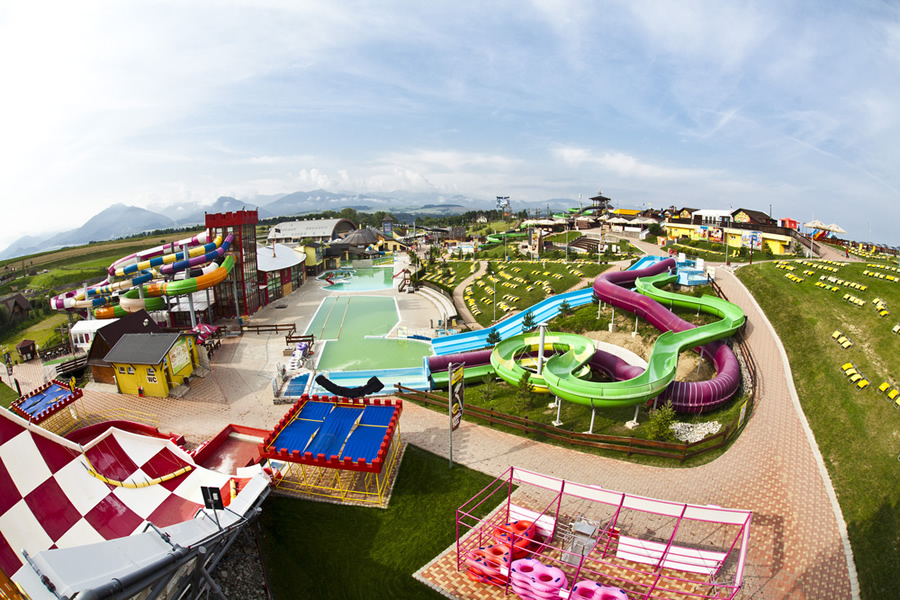 It is the biggest waterpark in Slovakia. The Aquapark Tatralandia is open all year round thanks to thermal water. It is situated on the territory of the Liptov region, just 2 km from the town of Liptovský Mikuláš, right within a gorgeous scenery of the West Tatras on the northern shore of the artificial lake Liptovská Mara.
Attractions: the precinct offers 9 pools - out of these 6 are open all year round and 3 are seasonal pools, 20 tube tracks and slides.
Water temperature:
Relax pools 36-38 °C
Swimming pools 26-28 °C
Pools with attractions 28 °C

Opening hours:
winter season (23.12.- 28.3.) - mo-sun: 10.00 - 22.00
off-season - (29.3.- 18.6.) - mo-sun: 10.00 - 21.00
summer season - (19.6.-3.9.) - mo-sun: 09.00 - 21.00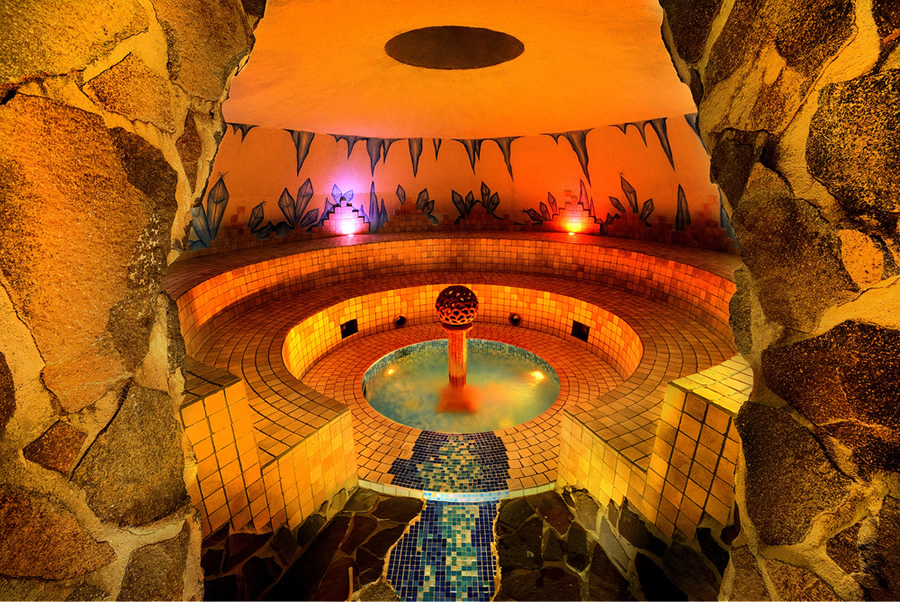 In the waterpark Tatralandia is the new complex called CELTIC SAUNA WORLD. It is the complex of 21 saunas, water, steam, massage – baths, aromatherapy, salt therapy, north sauna, steam sauna, water journey, ice manhole, water spring, lake of true, waterfall, tepidarium, solarium, massage showers, massage pool - whirlpool.
Contact:
E-mail: This email address is being protected from spambots. You need JavaScript enabled to view it.
Url: www.tatralandia.sk

AquaCity-Poprad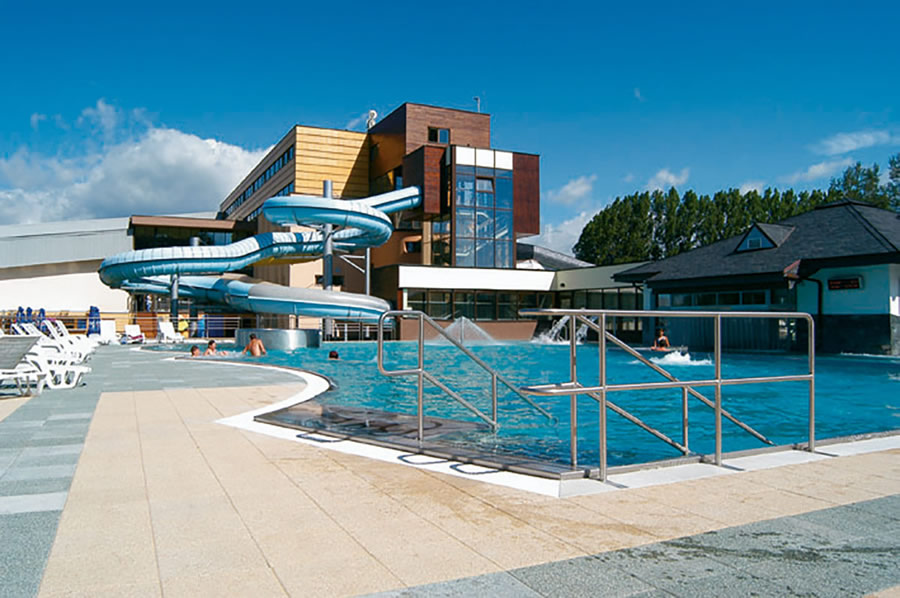 It is situated at the foots of the High Tatras near the town of Poprad. In the complex one of the water park there are lodgings refined and modern thermal structures with a spacious beauty of treatments of range and other innovative therapies for the most adventurous.
Activity and attractions: pools, water slide like the tortuous slide called "Twister" or "Black Hole" with laser lights, the extensive sporting facilities, fitness center, trekking and mountain biking trails, riding schools and golf course, possibility to ski or visiting of some beatuiful castles, museums and galleries.
Water temperature:
Relax pools 38°C
Swimming pools 28°C
Contact:
E-mail: This email address is being protected from spambots. You need JavaScript enabled to view it.
Url: www.aquacity.sk

Aquathermal Senec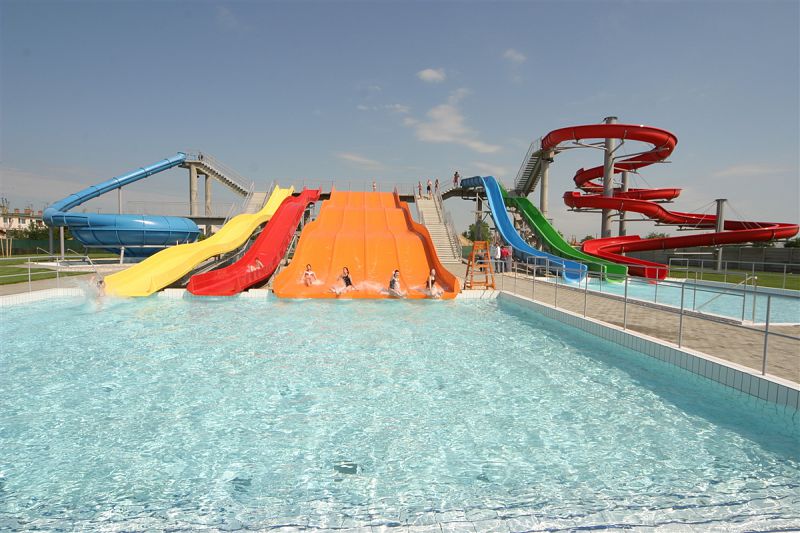 This recreation and relaxation water world is situated in a well-known resort Sunny Lakes (Slnecné jazerá) in Senec. Due to its purpose and location it provides accessible rest all the year long in beautiful environment of a sought-after resort close to all important roads. Aquapark offers its visitors warm water in 9 pools with different temperature and size and has an inner part and an outer part:
The inner part: offers a recreation pool with attractions and a rest pool in the pool hall, where the water temperature is 32-36 degrees Celsius, pool for children, the 80 m long spiral chute, the "sauna world" with all types of sauna and two intense massage bubble pools with different water temperature. Visitors may refresh themselves in the self-service sport bar or in the modern restaurant on the first floor.
The outer part: represents approximately two thirds of area of aquapark, there is a swimming pool with water temperature 26-28 degrees Celsius. You will get to the pool hall through a swim-over pool. The slides and spiral chute end in the smallest outdoor pools. Refreshment is provided by buffets. Deckchairs with sunshades are also a part of aquapark's equipment. We also offer playgrounds for beach volleyball and a playground for children in the area.
Opening hours:
all year round, mo-sun: 10.00 - 22.00
Contact:
E-mail: This email address is being protected from spambots. You need JavaScript enabled to view it.
Url: www.aquathermal.sk