Christmas Markets in Bratislava

An unfailing part of the pre-christmas atmosphere of the historical center of Bratislava is certainly the Christmas markets accompanied by cultural events. Christmas markets have a long tradition and are ideal for meetings with friends and family.
This year, Christmas markets are held in the period from November 24 to December 22, 2017.
Christmas Delicacies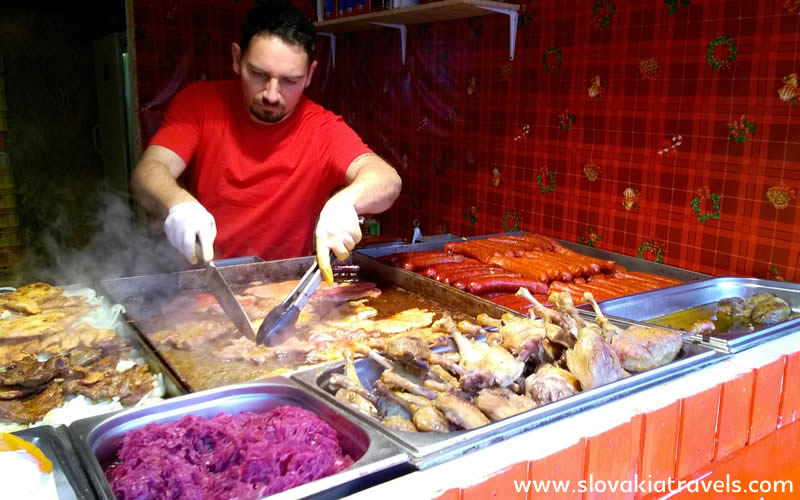 Christmas markets in Bratislava are also typical because of their special assortment of Slovak and Bratislava deliciuoses. Some example: specialities of meat, sausages grills, bread with consumed and onion, a kind of piadina with meat or sauerkraut, the soup of sauerkraut and drinks like, for example, the punch, the vin brulè, the grog, the honey wine (medovina). In front of the visitors of the market varied speciality grills (meat and fish) are prepared, and for gourmets, pig roasted at the moment. For desert typical sweet based with honey are always present, but not only ...
Christmas Souvenirs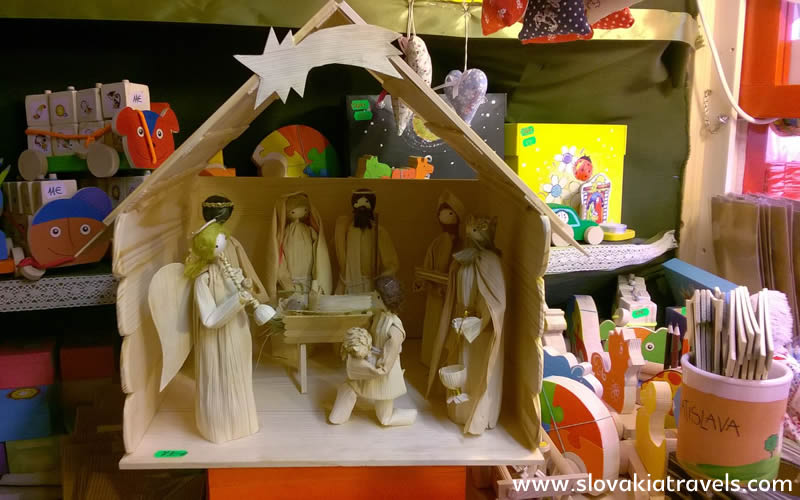 In the litte houses of the market, in the main Square of Bratislava, there are numerous simple and characteristic Christmas gifts that complete the atmosphere of the Christmas time that it is coming nearer and nearer. It's possible to buy decorations of wood, glass, skin, objects built with leaves of corn, of appearance.
The complete cultural program and other information about the Christmas markets you will find here:https://www.visitbratislava.com/news/bratislava-old-city-christmas-market/