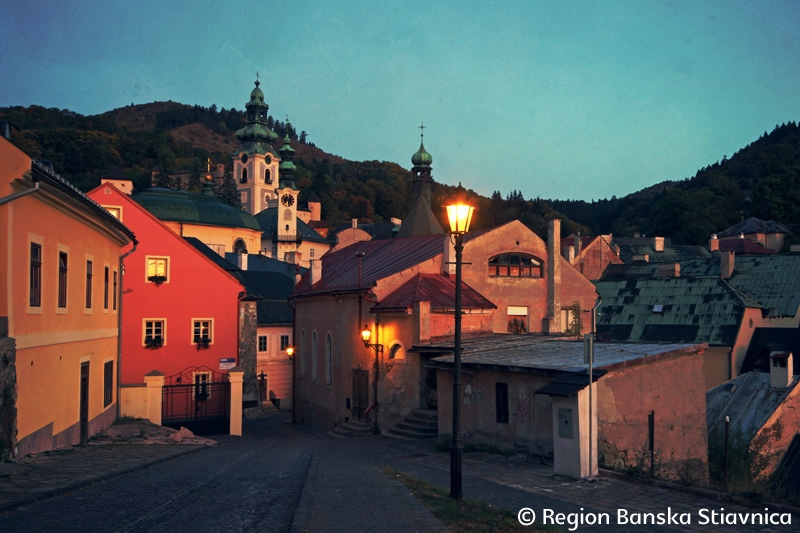 In the past the town was the main producer of silver of the Hungary and one of the most significant mining town in the Europe. The first news written on the extraction of the precious metals and silver dates from 1075. It privileges as cities of the mining industry go back already to 1238. The Stiavnica seal is of 1275 and it is also the oldest representation of town's fortifications which is a pre-heraldic topographic symbol, and with mining implements set into the Arms.
Banska Stiavnica, with its surroundings, had an extraordinary importance in the area of the public education of the mining industry. Already in 1735 in Banska Stiavnica was established the first mining school. In 1762 this school was promoted for decision of the Emperor Maria Theresa, to the Mining Academy, first example in the the world of technical Academy of this type, and was taken as an example from the polytechnic founded in Paris in the successive years. This academy remained opened until 1919, and until then it instructed hundred of specialists in mining field.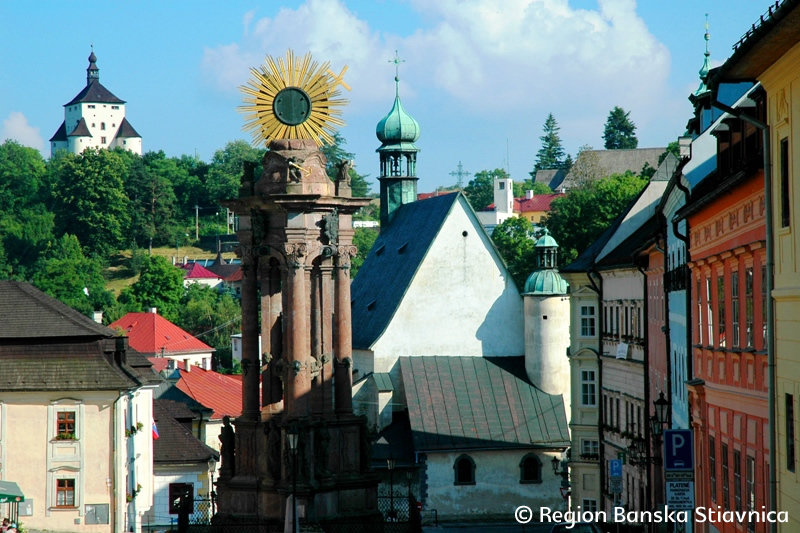 The historical nucleus of the town was declared in the 1950 the Urban conservation Areas. The characteristic symbols of the town are: the Holy Trinity plague column, the Old Castle (a former fortress against the Turks), the New Castle in renaissance style. Between the other places of interests we remember: the St. Catherine's church in Late-Gothic style - also called the Slovak church, built in years 1443-1491; the church of the Ascension of the Virgin Mary - the parish church, that in origin was a Romanesque basilica with three naves, built in the years around 1230; the Evangelical church of 1794-96, rich decorated and with a very precious organ to its inside.
The attraction of the Banska Stiavnica is the Open Air Mining Museum with an exposition of mining technique, the laboratory and a little wooden church for the miners. There is the possibility to enter in old mining rooms and to visit the historical Bartolomej gallery. The museum is closed from December to April. Singularity of monuments in the symbiosis with the environment is an object of social protection for contemporary persons and future generations. Values concentrated on the area of town and its environment were registred into the List of the world cultural and natural heritage UNESCO on December 11, 1993.
www.banskastiavnica.travel