The town is situated in fertile plain of Trnava range hills, 50 km from the capital city Bratislava. The surroundings of Trnava was colonized already from the 8th century by the Slavs. The first written reference about Trnava is from 1211. The name of the town derives from the markets, that they carried out of Saturday (in German Tyrnau and the Hungarian Szombat) Trnava as the first town in Slovakia (and as the second town in Hungary) was granted by the Hungarian King Belo IV free royal town privileges in 1238. In the second half of the 13th century the citizens have built the first town fortifications and more late the stone fortifications with the ramparts and four gates in order to defend their property.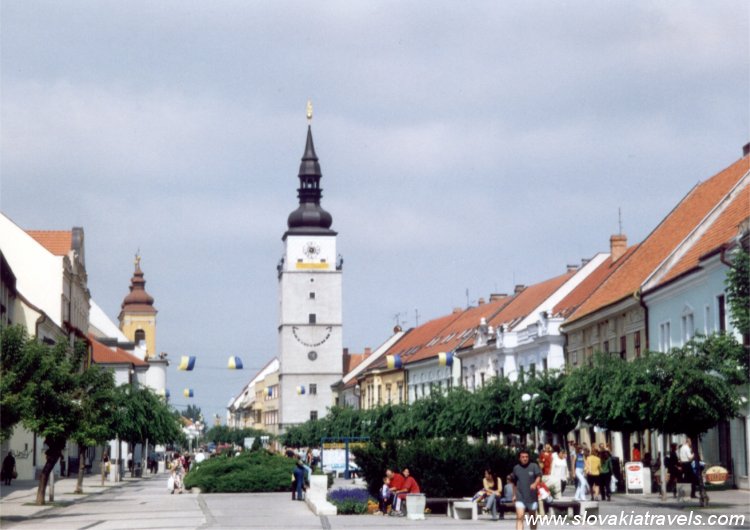 The town of Trnava was also the town of important encounter and agreements between the monarchs. The king Luis I of Anjou was built here the real court ("curia regia") and thanks to him were built many gothic buildings. The importance of the town grew above all in the 16th century, when in 1543 the archbishops of Esztergom with their diocese have transferred themselves threaten by the Turkish danger. Trnava became the coronation town of the Hungarian kings and also the spiritual, religious and cultural center.

In the XVII century it was "written" a chapter of golden history of Trnava, when the cardinal Peter Pazmany founded in 1635 the Trnava University, and became quite soon a well-known university town in all Europe. But this period not last to a long time.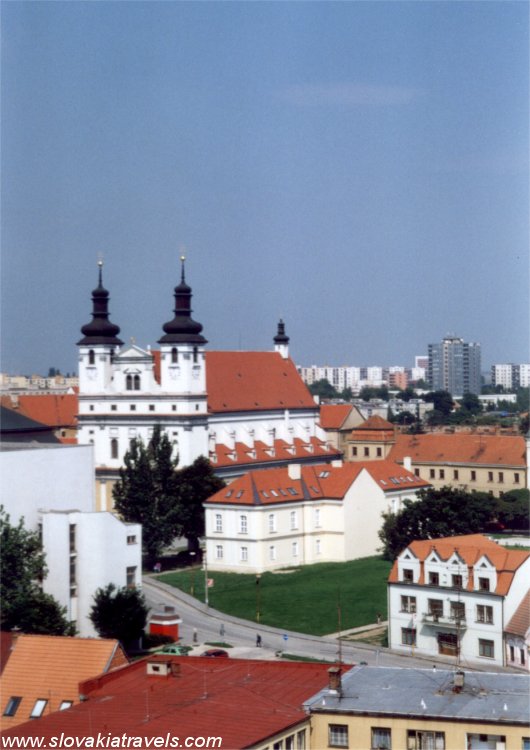 After that the Turks were repelled, the town began loser its importance and in 1777 the empress Maria Theresa made transfer the university to Buda.

In the years 1792-97 Trnava became a center of the Slovak National Awakening and Anton Bernolak established here the main stand of Slovak Educational Craftsmanship (Slovenske ucene tovarisstvo). Bernolak has been the codifier of first Slovak literary language based on the dialect of Trnava. Trnava comes called also a "Little Rome" because of the characteristic complex of university buildings and the many present churches in town.