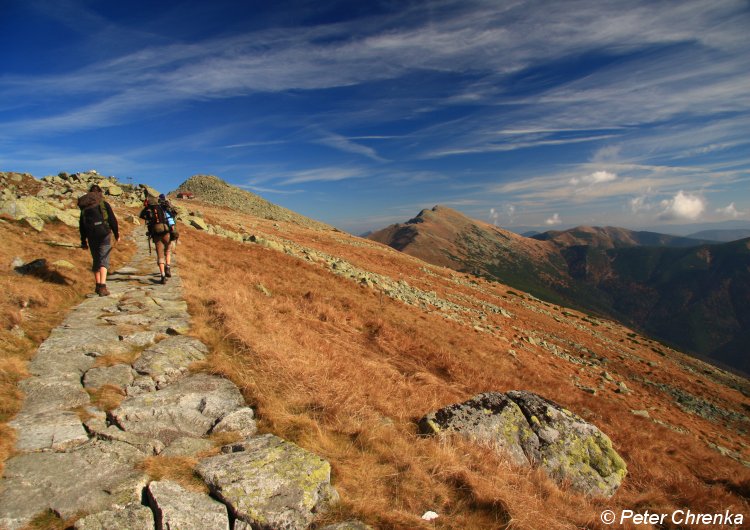 The chains of Nízke Tatry (Low Tatra) were declared in the 1978 the national park. The tops of the Low Tatras extend in the south-west in the northern part of the central Slovakia for 72.843 hectares.
Under the well-known Kralova hola mount, three important Slovak rivers rise - (Hron, Vah and Hornad). The national park is rich of flora and fauna. The lynx, the wild cat also the brown bear lives there.
In the Low Tatras there is a great number of systems of caves, deep forest valleys a lot of footpaths where is possible to do excursions and the ski centers very attended. The Demanova and Janska valley are the most searched between the all valleys in the national park. There were discovered some great caves and deep gorges. The most extended system of the caves is that of Demanova 22 km long and it includes the Demanova Liberty Cave and the Demanova Ice cave.
The highest summit of the Low Tatra is the Dumbier mount high 2034 m. The mountains of the Low Tatra are very visited, especially in the winter, because there are a lot of ski centers very good equips, like as an example the Jasna ski center, that is situated under the Chopok mount (2024 m), than also known the Donovaly ski center situated in the western part of the mountain chains, and other places as Tale, Krpacovo, Myto pod Dumbierom and Certovica.