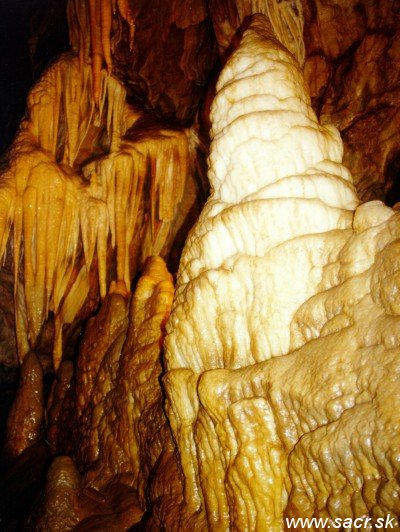 In Slovakia there are about 4 thousand caves, 14 of which are open to the public. Usually these caves are with stalactites, several are the ice caves.
There are also very special and rare caves, like the Ochtinska Aragonite Cave, that is one of the three accessible caves of this kind all over the world.
The underground spaces of these caves were created during millions of years thanks to the continuous intense activity of water, of rocks and of air. The calcareous formations that come down from the ceiling are called stalactites. If this formations raise from land are called stalagmites, while when such formations meet themselves are called columns.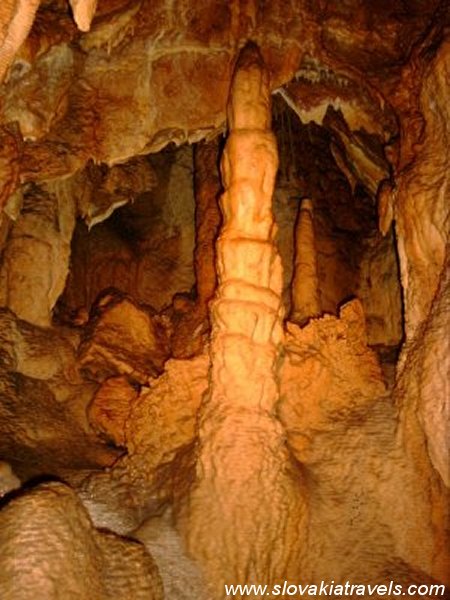 The color of these formations depends on the different mining structure of the rocks. The iron confer to the rocks a yellow color, rose and even red, the manganese from a grey color, grey-dark blue, to a black one, while the stalactites bleaches contain carbon calcium.
All the accessible caves are also used for the care of allergic and relevant illnesses and respiratory diseases.In some caves, thanks to the high dampness, it is put into practice the speleotherapy for the children.
What is speleotherapy - speleotherapy is practised, mostly for children with breathing difficulties. The basic procedure of speleotherapy is a stay in the cave accompanied with activities increasing the effect of aerosol. Speleotherapy, that originally belonged to the group of people's empirical methods of cure, has now overcome a barrier of ignorance and distrust, and is definitely ranked among effective ways of treatment.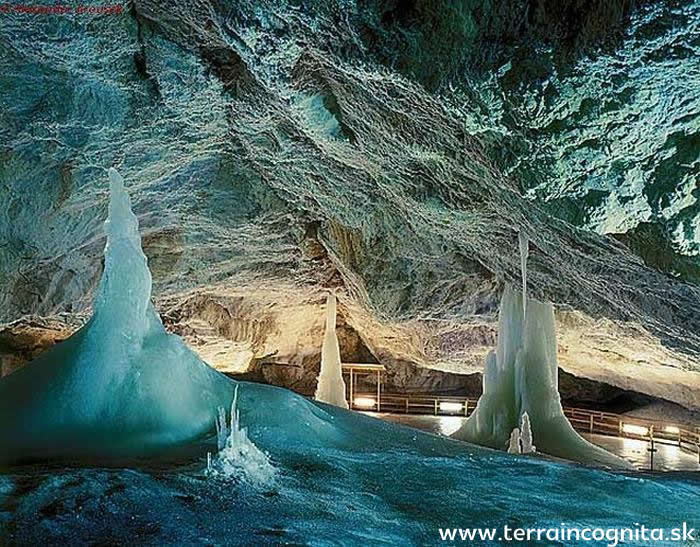 In 1995 was added to the UNESCO World Heritage List, together with the the Ochtinska Aragonit Cave, also other the 4 caves of the Slovak Karst - the Domica Cave, the Silicka ladnica Cave (Slilicka ladnica), the Gombasek Cave (Gombasecka jaskyna) and the Jasovska Cave (Jasovska jaskyna). In 2000, it was added to this list the Dobsinska Ice Cave.