Open: 1.2 - 31.12
Closed: Monday, 24, 25, 26. 12
Duration of the guided tour: A - 45 min., B - 85 min. (with boat trip)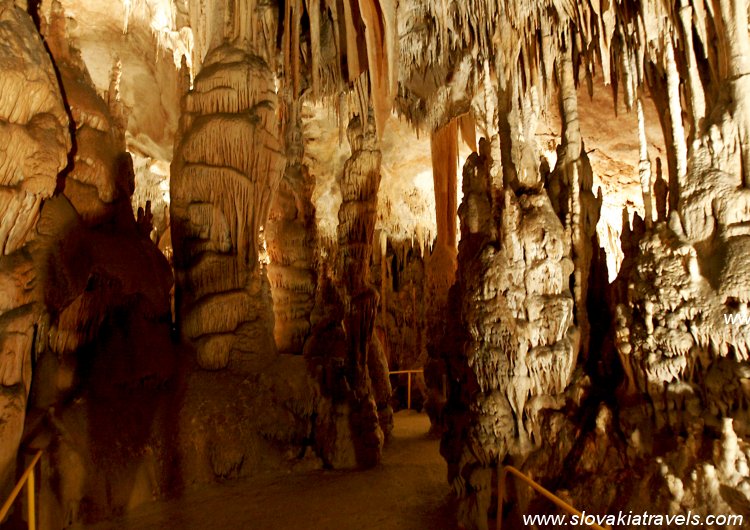 The Domica cave is situated in the province of Roznava, near the small town Plesivec. It was discovered in 1926 by Jan Majko and in 1932 was open to the public. Together with the Baradla cave in Hungary does part of a unique complex with total length of 23 km, of whom in Slovakia are situated 7 km. The cave is decorated by the stalactites and its underground had been created by two course of river: the Styx and Domica river.
The Domica cave is constituted by the different underground rooms, called also halls or houses. The most imposing room is called the House of Majko, high 20 m, wide 30 m and long 80 m. Inside of the House of Majko, all of the underground corridors meet themselves and there is situated also the most evocative part of the cave the "Waterfalls", called also Hall of the Roman Spa, acrossed with the river Styx.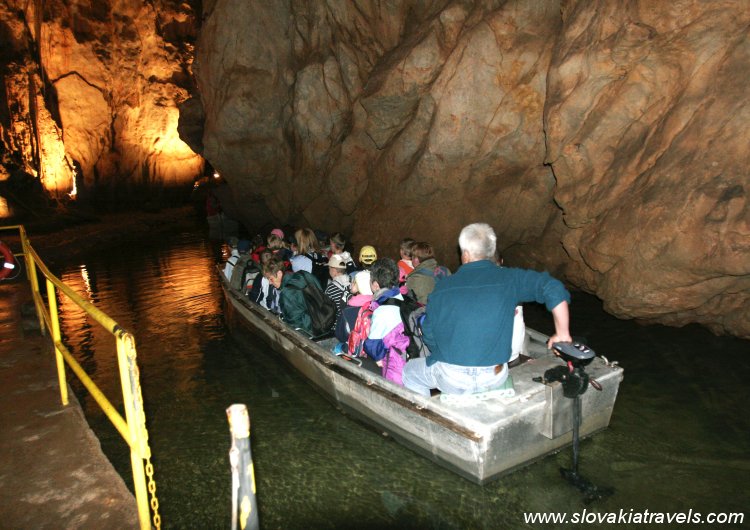 For the visitors it is possible to do the boat trip for about 150 m across the river Styx and admire some parts of the cave, otherwise not accessible. Other interesting places of the cave are: the House of the mysteries, the House of the ceramics, the Virgins corridor, the Lake of the luck, the Forest, and finally the House of the Indian pagodas that is considered the most attractive part of the cave. The particularity of the Domica cave is the abounding presence of bats. There are about 1500 bats of 16 different species.
The Domica Cave is the most important finding-place of the Neolithic "bukovohorska" culture (4,000 years B.C.). Finding of spear spike from the Early Stone Age - Szeletien - from 35,000 years ago is unique.