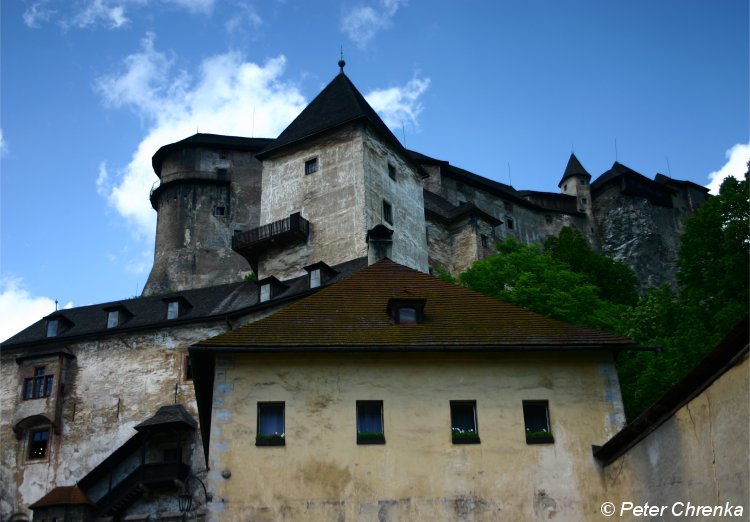 The castle dominates on the rocky hill above the river Orava and the Oravsky Podzamok village. In origin it was a wooden castle and fortified, but very slowly the wood was replaced with the stone. The first news written about the stone castle goes back to 1267. The three terraces of the rocky hill became the foundations of the upper, medium and lower castle. During the centuries the Orava castle changed different times the appearance and proprietors.
After 1474 the king Matej Korvin made build in the central part of the castle the palace and the inhabitable wings. In 1534 the castle belonged to Jan of Dubovec, that began its restoration, building besides also the new fortifications.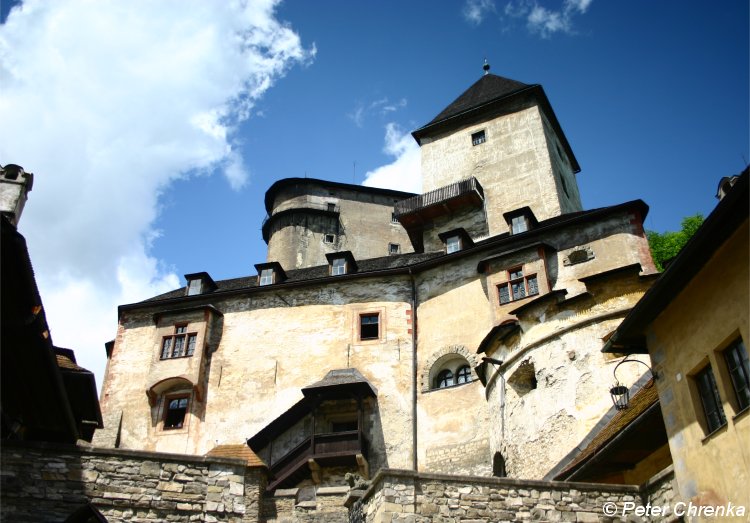 A very important repairs had been done also by the family Thurzo, when in the end of the 16th and in the beginning of the 17th century they made rebuild the castle. Its renaissance appearance has preserved until today. In 1800 the fire in the castle caused a lot of damage, but the intense activities of preservation and restoration saved it from the fall into ruins.
In the 19th and 20th century began to emphasize some static lacks of the castle foundation. The intense activities to save the castle had been organized by Jozef Pallfy and there were reinforced the walls with the metallic constructions. The Pallfy's repairs of the castle it interested also its insides. Some rooms had been embellished with panelling and furnished with the period furnishings.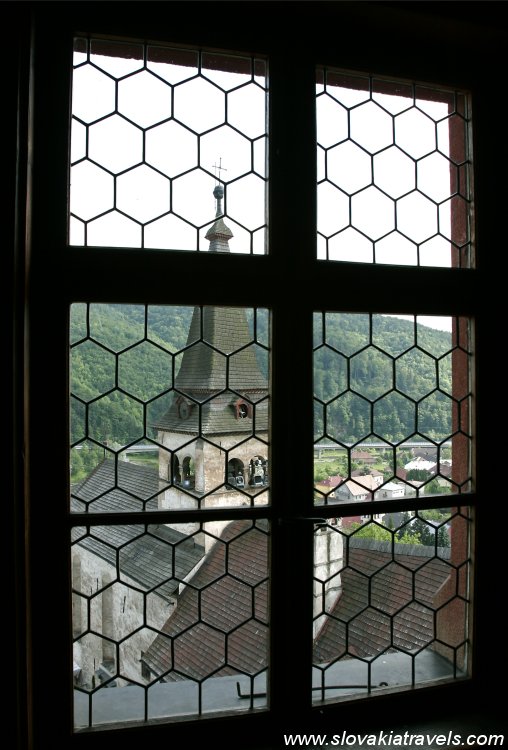 Today to the inside of the castle is situated the exhibitions of the Orava Museum - one of the most ancient museums in Slovakia. There are the furnishings in diferent style, the paintings, clothes, tapestry, arms, but also the exhibitions of the castle and Orava region history. In the castle chapel is the tombstone of Juraj Thurzo, one of the most important works of cultural renaissance in Slovakia.
The castle, them whose towers sharpened raise on a tight blade of rock, is appeared also in the film version of the story of Bram Stoker Dracula, turned in 1922 and titled "Nosferatu, the vampire".
Open:
January, February, March: 10.00 - 15.00
April: chiuso
May: 8.30 - 17.00
June: 8.30 - 17.30
July, August: 8.30 - 18.00
September: 8.30 - 17.00
October: 8.30 - 16.00
November, December: 10.00 - 15.00
www.oravamuzeum.sk