The town of Nitra is the crib of the Christianity and the literature and the knowledge of the Slavs. It is situated under the Zobor hill, at the foothills of the Tribec mountains range. The beginnings of its settlement go back as far as the earliest times, as has been documented by numerous archeological findings on the town's territory. This area was a densely populated region some 30 000 years ago. The first peasant settlements were on the territory of the town some 6 000 years ago. In the fourth century B.C. the territory of Slovakia was inhabited by the Celts who remained here for a long period of time. The Slavic history of Nitra started near the end of the 5th century when the first Slavs arrived here.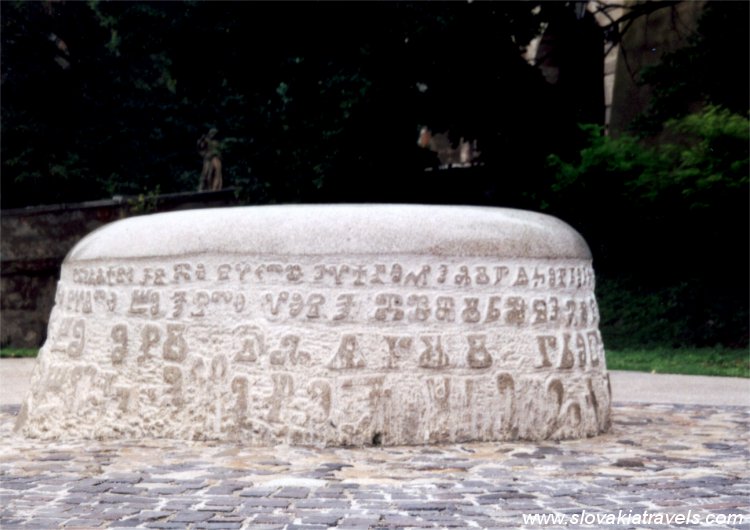 The Nitra principality of the king Pribina was created here. Later this principality was forcibly annexed by Mojmir to the Moravian principality in about 833, and a new state entity was formed which is mentioned in sources under the name Great Moravia. During the reign of Pribina it was consecrated the first church in 826-828. After the dethronement of Mojmir, Rastislav became the ruler of Great Moravia. His reign is connected with a very important event, namely the comming of the Byzantine missionaries, Constantine-Cyril and Methodius, in 863. They carried the Christian faith, created the first Slavic writing - glagolitic, and translated the first liturgical texts into Old Slavonic.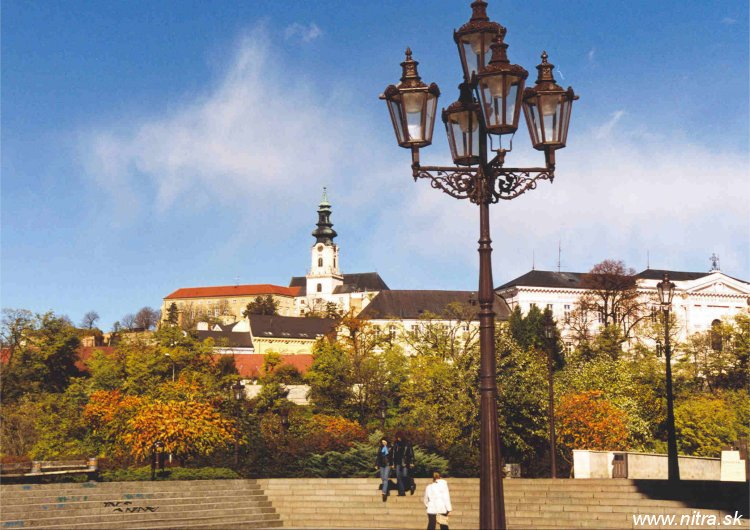 In the the Middle Ages it was the site of important historical events, and it was often plundered by various armies and also for this problems are lacking documents written of this period. The Benedictines took up the organization of ecclesiastical life, their monastery of St. Hyppolite on the slope of Zobor hill was the oldest in Slovakia. The most precious relic are the documents called the letters of Zobor of 1111, which testify the existence of the Benedictines monastery, (the oldest monastery in Slovakia) and also the existence of the first school in Slovakia, founded beside the monastery.
The medieval Nitra was divided into the Upper Town and Lower Town, the latter being further divided into several separate parts, each with its own alderman and local seals.