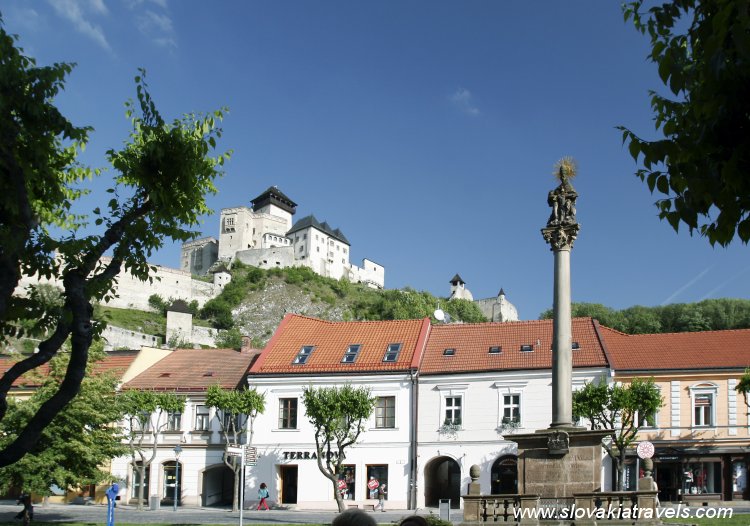 The castle is situated on the limestone cliff, and has been constructed in place of a Slavs settlement and from the 11th century it has become the king's guard castle of the town. The oldest part of the castle is probably the Romanesque tower. The rests of the tower are found in the advanced courtyard. The castle was owned by important royal and gentry families, of which the most famous was Matus Cak of Trencin (from the beginning of the 14th century). He possessed others 50 castles.
Of this period is also most ancient and very well conserved the Matus tower. To the tower they have been joined some gothic palaces: the Matus palace (that then it was destroyed); the Lodovit palace; the Barbara palace and the Zapolsky palace. On the first terrace of the Trencin castle it dominates the Cannon bastion, the chapel and above all the famous Well of love, deep 70 m, to which the legend is tied of the love between the Turkish Omar and beautiful Fatima. the attention of the visitors also attracts the construction of the barracks and the Clock Tower.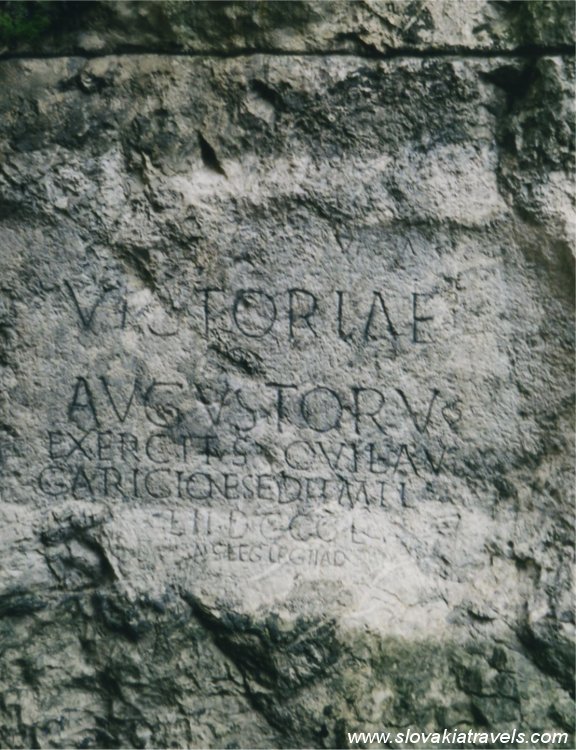 THE ROMAN INSCRIPTION - From the 2nd century AD a Roman inscription has been preserved on the castle rock of Trencín. The inscription represents the farthest northern memory of Roman stay in central Europe. This is commemorated by a Latin inscription of 179 AD In it, Maximianus expresses his thanks for the victory of emperors and the troops of the Second Auxiliary Legion, numbering 855 soldiers. The authenticity of this inscription is demonstrates also from the archaeological discovery of the stalk of the Markus Valeriius Maximianus statue in the rests of an ancient town, called Diana Veteranorum (today Zana, Algeria), where in the text some military actions are remembered the town of Laugaricio - today Trencin.
Open:
May - September, Mo/Su: 09.00 - 17.00
October - April, Mo/Su: 09.00 - 16.00
www.muzeumtn.sk