By train
Most of the Slovak towns are connected by trains with daily connections. Connection with smaller towns in Slovakia are available only by bus, but it is possible to go by train almost everywhere. The train is probably more comfortable and generally less expensive for long trips.
To find the train connections of the domestic destinations clicks to the following links:
By Bus
The service of bus is extended and available in every part of the Slovakia. Although less expensive than the train, bus can take considerably longer to reach their destination. Sometimes, however, it can be more convenient to take a bus since many of the schedules and routes don't overlap by the train service. When you travell by bus from a town to another, you can buy tickets as you board after telling the driver your destination.
Search for the bus lines in the Slovakia:
By car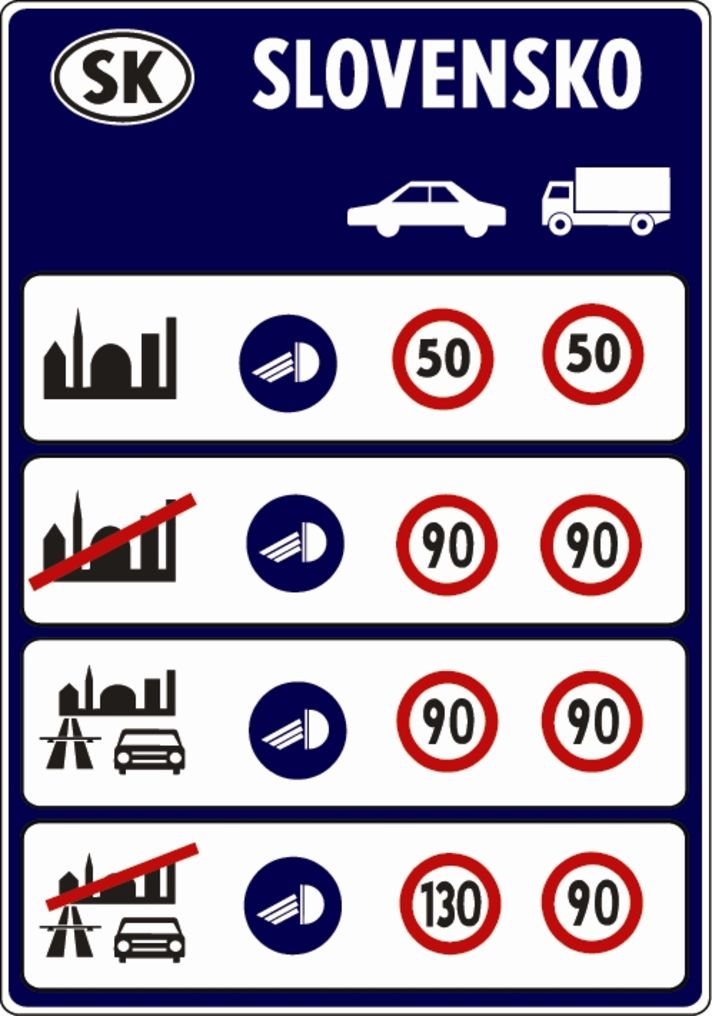 On the main roads the speed limit is 90 km/h. On the highway the speed limit is 130 km/h, in the cities and villages it is 50 km/h. Children until 12 years of age must not be seated on front seat. The safety belts have to be fastened on the front seat and back-seat also in towns. To the requisite equipment of vehicle belong a medicine-chest, towing-rope, accident triangle, spare tire.

An International Driving License is valid in Slovakia and all the road signs and rules comply the European standards. On freeways and highways drivers must have the toll labels that can be purchased at border crossings, post offices, and gas stations.

From 1 January 2016. It is possible to buy a vignette in electronic form . It means in practice that he/she purchases the electronic vignette in electronic form, while he/she receives only the confirmation of payment/tax document for the electronic vignette payment. The main benefit of the electronic vignette is that once the Customer purchases it:


he/she no longer has to place (stick) the vignette on a visible spot
he/she is no longer obliged to submit the confirmation of the electronic vignette payment
he/she does not even have to install the on-board unit (OBU) or another device in the vehicle

More detailed information on electronic vignette and possibility to purchase online on the web: Eznamka

The costs of the toll labels for the year 2016:



| | | | | |
| --- | --- | --- | --- | --- |
|   | 1 day | 10 days | 30 days | year |
| Vehicles until 3,5 t | --- | 10 € | 14 € | 50 € |
| Vehicles above 3,5 t | | | | |
| Vehicles above 12 t | | | | |
Town destinations
Bratislava - Vienna 60 km
Bratislava - Prague 350 km
Bratislava - Zilina 210 km
Bratislava - Banska Bystrica 213 km
Banska Bystrica - Kosice 237 km
Banská Bystrica - Poprad 140 km
Zilina - Kosice 265 km
Important telephone numbers:
SOS, emergency calls 112
Police 112
Fire/Rescue 112
PAmbulance/Rescue 112, 16155
Road service (ASA Slovakia) 18 124
Maps of the Slovakia:

Car Rental