Open: 1.4 - 31.10
Closed: Monday
Duration of the guided tour: 35 min.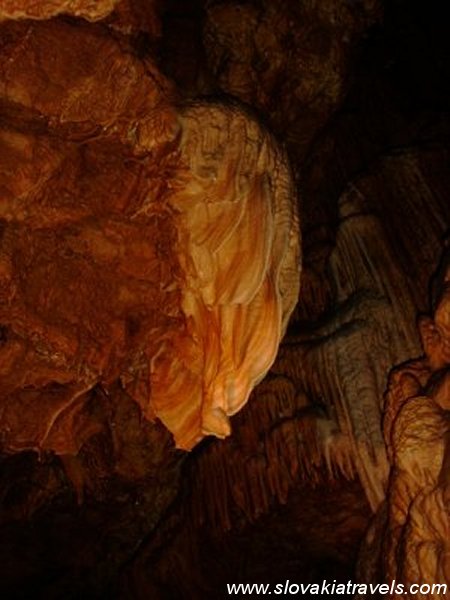 The cave is situated in the Western Slovakia, 2 km south-west from the Smolenice village. The way until the entrance of the cave is uphill and length of time is about 20 min. It is a didactic path with informative panels about the flora and the fauna of the zone. Between all caves of the Small Carpathians, this is the unique cave accessible to the public. It is 700 m long and is constituted from two turns of the corridors. Since in the cave there is not a course of the river, the cave does not belong to the caves group of the spacious insides. The active life of the c ave so-called the formation or the growth of the stalactites depends by the quantity of rain that enter inside the cave.
The Driny cave was discovered in 1929 by Jan Banic and Jan Vajszabel. From 1934 it was opened to the public and in successive phases it had been accesible new discovered parts. The first room of the cave is called the "Crossing", it's place where the underground corridors meet themselves and where is situated the "chimney" the original entrance. The middle temperature in the cave is 8°C, the air humidity is about 97%.
How in all the caves, also in Driny the cave there are stalactites and stalagmites of different heights and colors. The highest stalagmite measure 2,20 m, but its growth unfortunately has stopped. Admirable draperies with tooth-like edging, sinter waterfalls and inflows, pagoda-like stalagmites, stalactites and sinter pools are typical for this cave. The symbol of the cave is a configuration of stalactites that resembles to the ears of the elephant. In the cave lies also the most ancient version of the Pisa tower.